Google Released Android 9 Pie Update to Google devices. In this update, Company revealed the Name of the Android 9. Offical name of Android P is " Pie". Apart from the Google pixel devices, Essential mobile Users also Got Android 9 Pie Update. Let us see Features Of Android Pie.
Android 9 Pie Update Highlights :
Google rollout Android pie Update to all Pixel users worldwide, with Android 9 coming to many more devices in the coming months.
Android Pie Update Size: 47.4 MB
In this Update, Google added the new features like adaptive battery and brightness, simple ways to navigate our phones & recommended apps and action based on your content.
Which Devices Will Get Android 9 Pie Up to Date :
Google Pixel series
Sony Xperia XZ2
One plus 6
Xiaomi Mi Mix 2S
Nokia 7 Plus
Oppo R15 Pro
Vivo X21UD
Vivo X21
Essential PH‑1
Etc…
Android 9 Pie Features :
In Android P, Google mainly Focused On " AI ". the power of machine learning  (AI ) to make your phone smarter, simpler, and tailored to Users.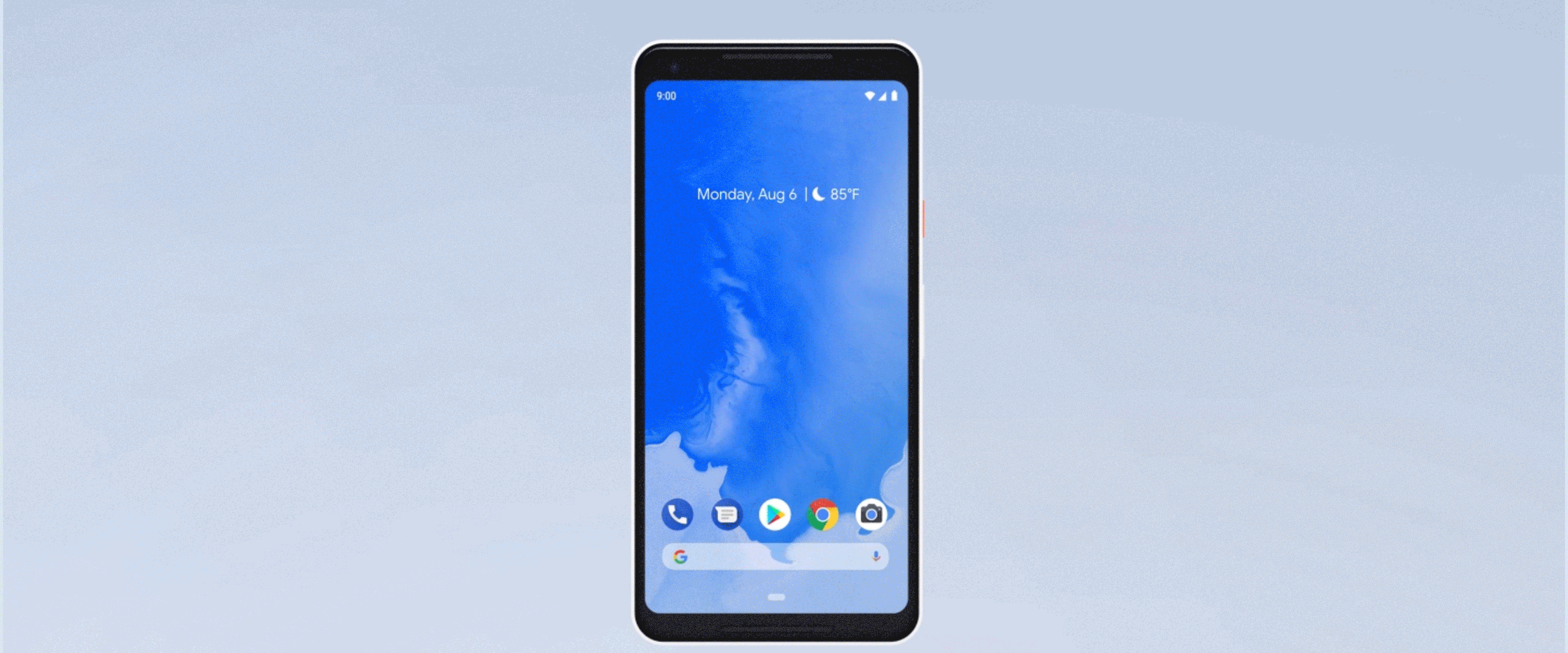 1.Adaptive Battery
Google partnered with DeepMind on a feature called Adaptive Battery, which learns how you like to set the brightness in different settings, and does it for you.
if you turn on Adaptive brightness it limits the battery for apps that you don't use often.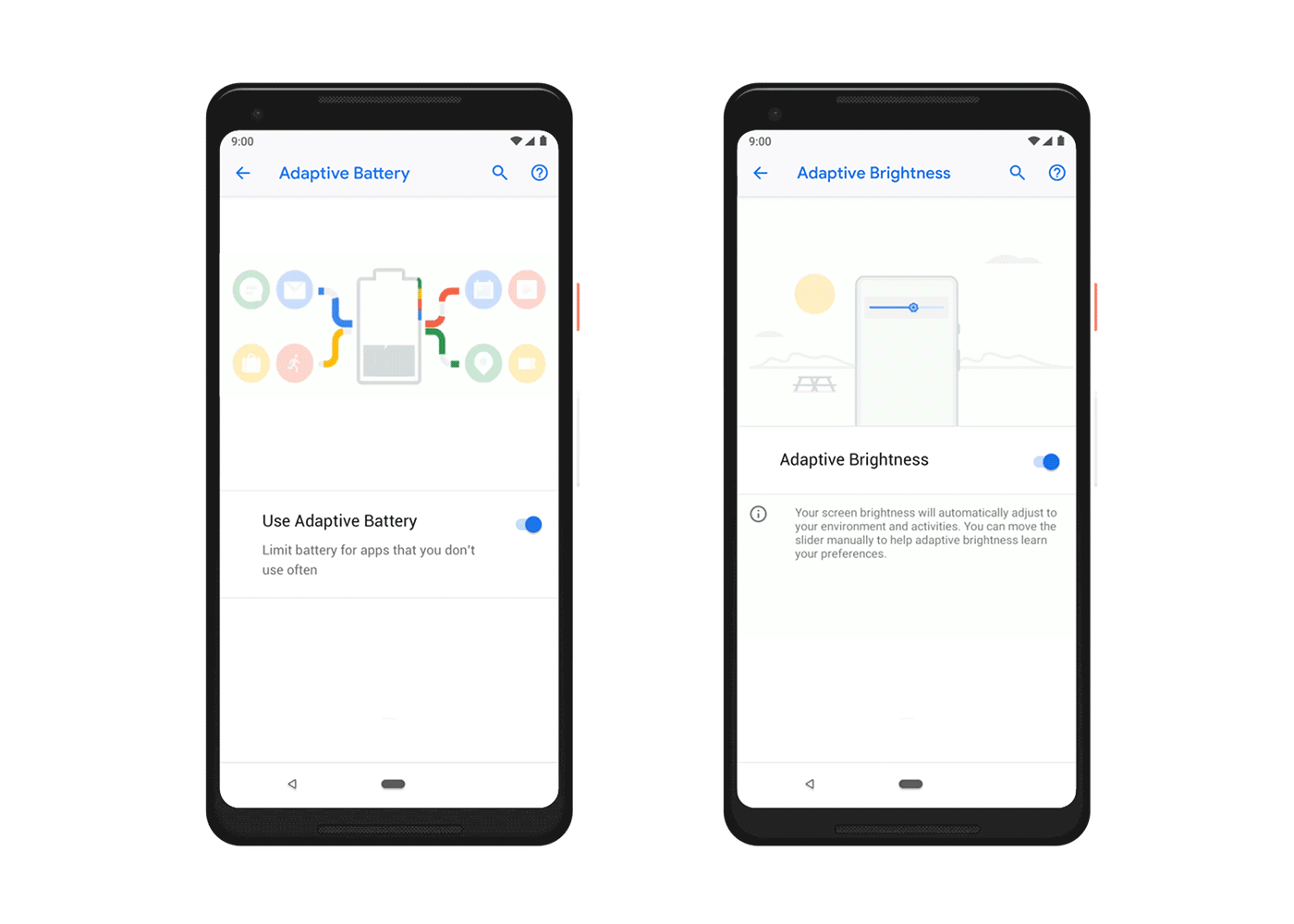 2.Slices 
Slices are UI templates that can display rich, dynamic, and interactive content from your app from within the Google Search app and later in other places like the Google Assistant. Slices can help users perform tasks faster by enabling engagement outside of the fullscreen app experience.
App Slices are similar to App Actions, but they appear in the Google Search bar.
Example 1 :
If you start typing "Lyft" into Google Search, you'll see a "slice" of the Lyft app, showing prices for your ride home and the ETA for a driver so you can take action more quickly and easily.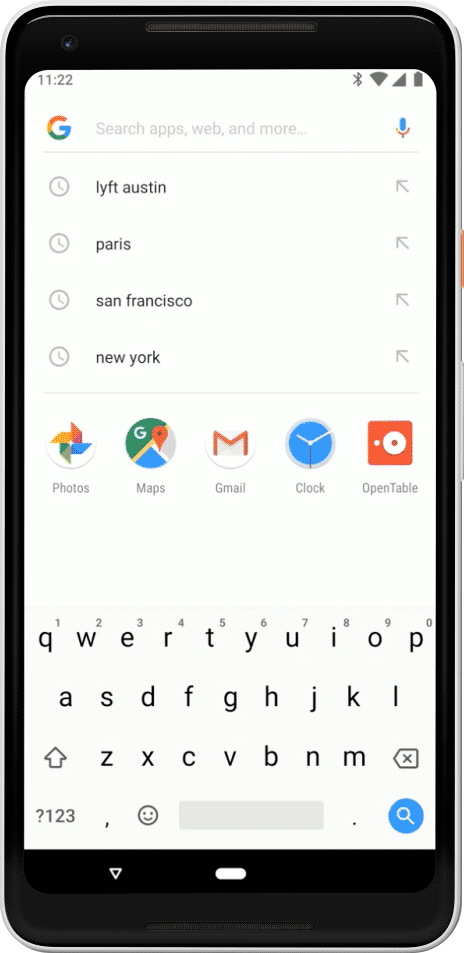 Example 2 :
if you type "Hyderabad" in Search, an App Slice might suggest you look at your recent Hyderabad vacation photos in the Google Photos app.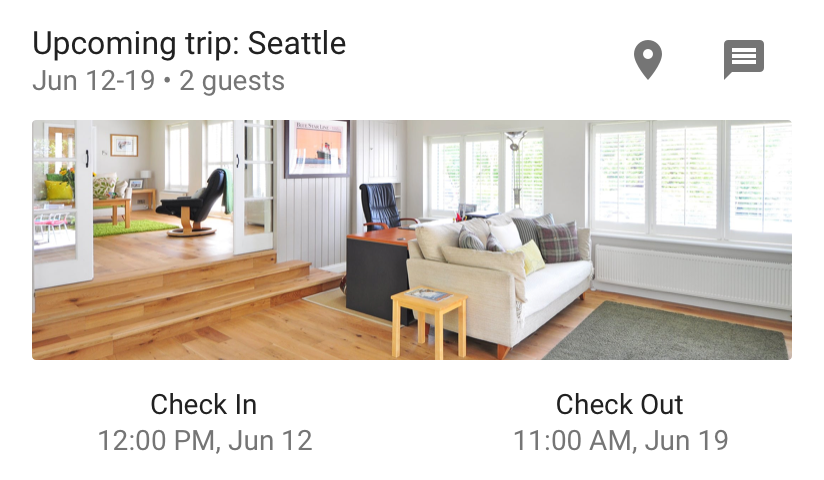 3.App Actions 
which predicts what you'll want to do next based on your context and displays that action right on your phone. For instance, if you normally open the app drawer, open the phone app, and call your best friend, you'll eventually see an App Action suggesting you do so once you open your app drawer.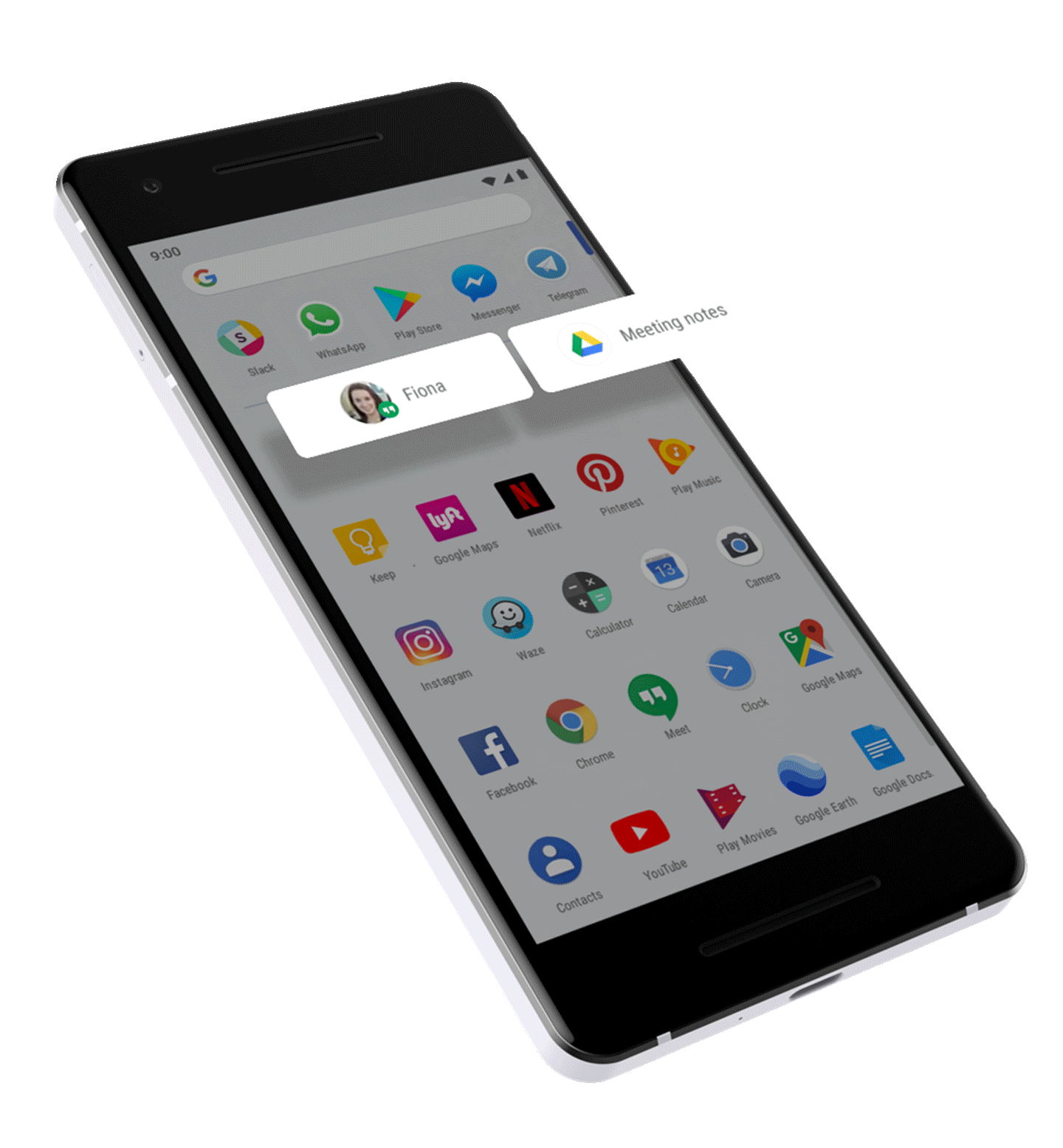 4. Smart Linkify
Smart Linkify also delivers significant improvements in the accuracy of detection as well as performance.
5.New system navigation
The new design helps make Android's multitasking more approachable and makes discovering apps much easier. You can swipe up from anywhere to see full-screen previews of recently used apps and simply tap to jump back into one of them.
6.Display cutout
Apps with immersive content can display content fullscreen on devices with a display cutout.
7.Notifications and smart reply
Messaging apps can take advantage of to show conversations, attach photos and stickers, and even suggest smart replies.
8.Text Magnifier
Magnifier widget to improve the user experience of selecting text. The Magnifier widget lets users precisely position the cursor or the text selection handles by viewing zoomed text through a draggable panel.
9. Dashboard, App Timer, Do Not Disturb, Wind Down
At Google I/O in May, we previewed some of these digital wellbeing features for Android, including a new Dashboard that helps you understand how you're spending time on your device; an App Timer that lets you set time limits on apps and grays out the icon on your home screen when the time is up; the new Do Not Disturb, which silences all the visual interruptions that pop up on your screen; and Wind Down, which switches on Night Light and Do Not Disturb and fades the screen to grayscale before bedtime.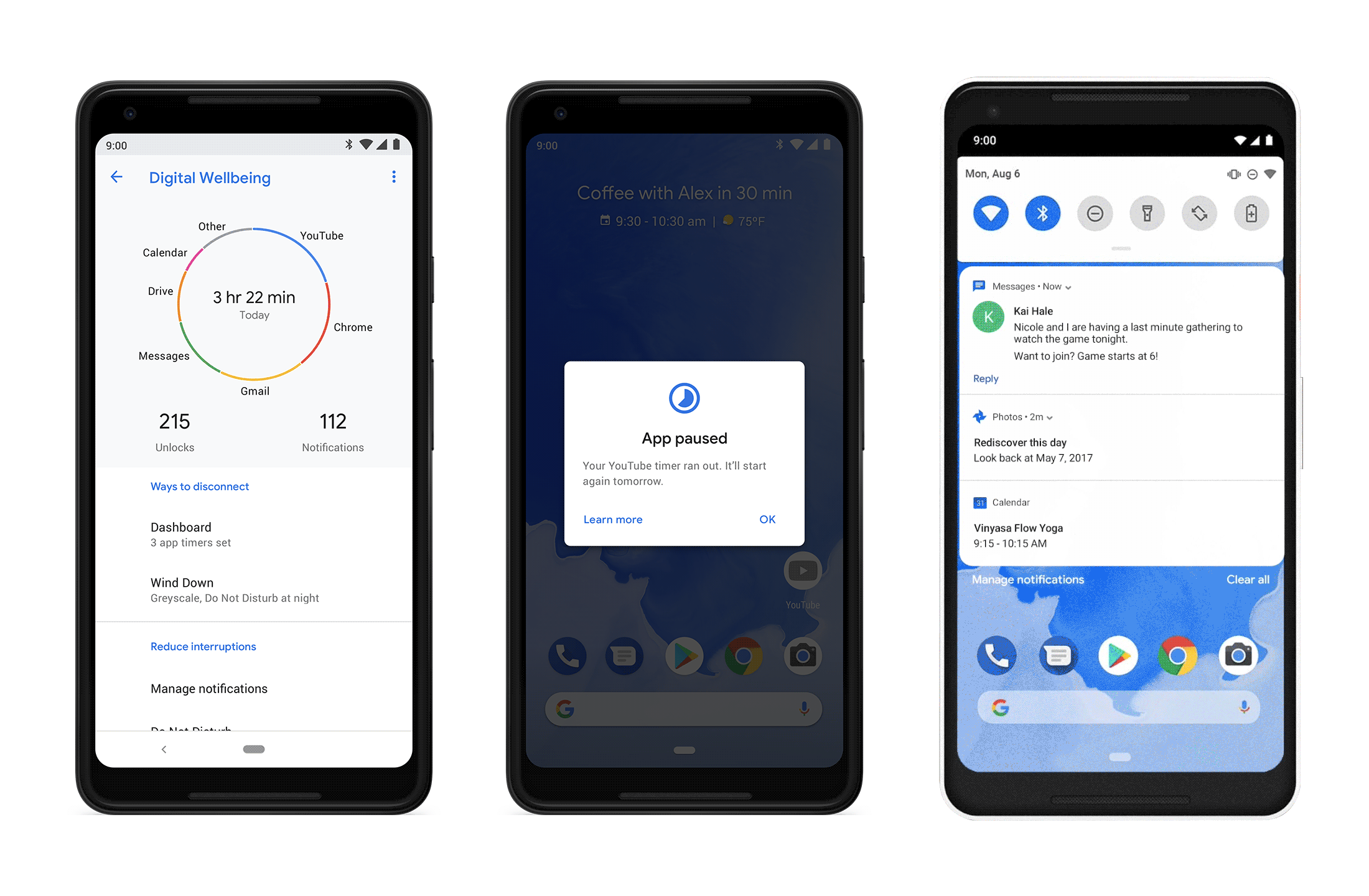 ……………xxxxxx………..
Other Features :
10.Security and privacy 
Android Pie introduces plenty of new security and privacy features to help keep your data safe.
Biometric prompt
Protected Confirmation
Stronger protection for private keys
DNS over TLS
HTTPS by default
Compiler-based security mitigations
Privacy for users
11.New experiences in camera, audio, and graphics
Multi-camera API and other camera updates
HDR VP9 Video and HEIF image compression
Enhanced audio with Dynamics Processing
ImageDecoder for bitmaps and drawables
12.Connectivity and location
Wi-Fi RTT for indoor positioning
Data cost sensitivity in JobScheduler
Open Mobile API for NFC payments and secure transactions
Thank you…